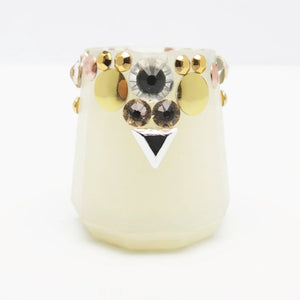 This is for Krippit orders over 25 Units. Starts at $50 plus deposit.
Please send us an email at info.support@krippit.com to place an order for this product. We'll contact you with 1-2 business days and we'll discuss with you about your custom order and we'll design and make your Bejewelled Krippits for you.
Images displayed here are just a sample of what the finale product of your Krippits could look like! 
Expected delivery, less than 3 weeks from order date.
Disclaimer: Please be advised that this is a prototype and that our unique 3D High Heel Protectors has been specially designed to fit and protect a majority of commercial stilettos from damage when walking on grass and various uneven surfaces. This prototype has limited usage and should not be worn or used for an extensive period of time or be used with heels that are wobbly/loose or be used to append damaged heels. 

In no event shall krippit be liable for any direct, indirect, punitive, incidental, special consequential damages, to property or life, whatsoever arising out of or connected with the use or misuse of our products.